Dog Behaviour
Dog Behaviour information and articles. Here you will find a wealth of information relating to dog behaviour, dog behaviourists and behavioural obedience (or disobedience!)



In this category we advise you on many of the weird and wonderful behaviours your dog displays on a daily basis, as well as the not so nice ones, which leave you saying: "Why Do Dogs ...?!" Understanding the fundamental reasons behind dog behaviour is the key to dealing with dog behaviour problems.

We aim to help you and your dog by explaining the reasons behind many of the instinctive dog behaviours, helping you to get to grips with the foundation of what it is to be a dog, and why they behave in all the funny and interesting ways they do!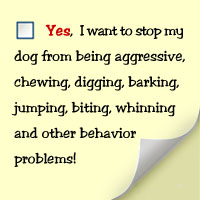 Through education about your dog's mind, and dog behaviour in general, we hope to prevent you having problems where you need to employ the often expensive services of a Dog Behaviourist in order to address them. However sometimes you have no choice but to call in a dog behaviorist to tackle a difficult or confusing behavioural trait which is causing you problems.

Don't forget to join in the discussion over at our Dog Forum if you have specific problems you wish to discuss with other dog owners or the K9 Obedience Forum team

If you have any issues or areas of dog behavior which you would like to see covered in this area of our website, please let us know and we will produce an article on the subject for you and the other many visitors to the site.