Germany

Hunting Vermin and Companion Dog.

Toy

Bitch 24cm-28cm., Dog 24-28cm.

Bitch 3kg-4kg., Dog 3kg-4kg.

12-15 years

Low, around half an hour at a time.

Low, not particularly fussy eaters.

None, Affenpinschers are fairly healthy dogs all round, though their small size and light frame makes them slightly vulnerable to broken bones.

Small and compact. Noted for its bushy eyebrows. The Affenpinscher has a rough, uneven coat. It moves in a strutting gait which displays its self-confident nature. This little dog has a monkey-like expression which adds to its popularity.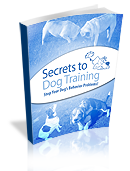 Affenpinscher Dog Breed Summary:
The Affenpinscher is a typical Terrier type dog. They are usually very lively and bursting with self confidence. Its appearance gives it a comical look, emphasised by its bushy eyebrows. This dog can sometimes show some dislike towards strangers and other dogs so early socialising is important. Like many Terriers, this dog does bark a lot but this can be controlled through good training as the dog is ultimately a working dog which will obey a good owner.



They do make good alert dogs and you will always know when someone is nearby or approaching the front door. The Affenpinscher is not particularly good with young children as it is a prey-driven dog which can cause them to tug, chew and be quite playful with things, such as loose clothing! However, as with any breed, with the correct introduction and handling the Affenpinscher is fine to have with youngsters, though we would suggest it is better suited to someone with at least a medium level of experience in dog training if there are very young children in the household.

The Affenpinscher is an intelligent, busy little dog who loves to play and chase balls. They are very confident and strong-willed. This makes their training a slightly challenging experience for most owners, but an enjoyable one in most cases, and the average well-informed owner should manage perfectly fine. The small size and weight of this dog removes the chance of a physical struggle which owners can have with larger breeds during training or when overcoming behaviour problems.

The Affenpinscher needs an owner that can be firm from the beginning and one who does NOT forget that this dog believes he is the same size as a Bull Mastiff! He has no idea that he is what humans call a 'toy'-sized dog, and therefore no undesirable behaviour should be ignored by the owner just because of his small size and weight.

All in all, this is a wonderful breed with a typical 'Terrier' type of character, so if he is not socialised and trained early as an Affenpinscher puppy, he can quickly be ruling the household and everything within it, despite his meagre 3-4 KGs in weight! Inexperienced or first time dog owners should gain some knowledge of canine psychology and Affenpinscher training in order to guarantee that both owner and dog have a happy and balanced relationship, with the owner retaining his or her place as head of the household.