Afghanistan

The Afghan Hound was bred to guard sheep and cattle. The dog would also hunt deer, wolves, gazelles and panthers.

Hound

Bitch 63cm-69cm., Dog 68cm-74cm.

Bitch 23kg-25kg., Dog 25kg-28kg.

9-15 years

The Afghan Hound is a high energy dog and needs 2-3 hours exercise daily.

Afghans can be fussy eaters. If they are spoilt and given too many tasty treats, they will turn up their aristocratic noses at their normal food. To prevent this the owner should develop a simple and strict feeding programme from early on.

Due to their bone structure Afghan Hounds can suffer from bone problems. Necrotic Myelopathy (respiratory paralysis) is unique to this breed and is a serious disease causing paralysis and death. The Afghan Hound is prone to allergic reactions to anaesthesia, tranquillisers, cortisones, and milk. Their long ears make them susceptible to ear infections and ear mites so care must be taken to keep the ears clean and dry.

The Afghan Hound is a truly exotic looking dog. They have long silky coats and an oriental expression. They carry themselves proudly with their heads held high, showing their self esteem and nobility. When an Afghan Hound breaks into full speed chase, they are a spectacular sight. Their coats flow in the wind and they cover the ground with long, powerful strides, proving their worth as a magnificent sight hound. They have long, refined heads, with triangular shaped eyes of a dark or golden colour. The jaws are strong with a perfect scissor bite. This is a deep chested and well muscled dog. The tail is always carried up and turned over at the end. Coat colours can be varied and in many combinations. In perfect health these dogs stand supreme as their coats are long and shine in a glossy splendour.


Afghan Hound Dog Breed Summary:
The Afghan Hound can be wary and unsociable with strangers whom they greet with an air of disdain and aloofness.

They form strong bonds with their family with whom they love to play, especially with the children.

The Afghan Hound needs daily grooming to keep its coat free from tangles and debris. Professional grooming and clipping is also sometimes a good investment.

This is not a suitable dog for anyone that has neither the time nor the energy to meet the dogs fairly extensive needs.

The Afghan Hound is a truly ancient breed of dog. It is said that this is the dog which accompanied Noah into the Ark. It's elegant appearance and aristocratic nature belies its true purpose which is to hunt! The Afghan Hound is one of the worlds greatest sight hounds and was bred to assist shepherds with their flocks and hunters to chase and kill prey. They would hunt deer, foxes, gazelles, and wolves.

Fear has no meaning for these dogs and often they would hunt and kill panthers and leopards. This dog will form strong bonds with the family and need to be involved in everything. With the Afghan Hound training is vital, if this dog decides to run, they can disappear for hours on a scent trail!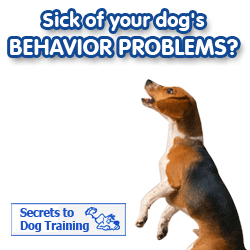 Accurate and consistent training is needed to keep one step ahead of this headstrong and self-willed pet.

The Afghan Hound is gaining in popularity as a companion dog. Anyone considering owning one of these dogs must be prepared to take on board the commitment to caring for the animal, both physically and mentally.

They are intelligent, highly strung, and sensitive dogs. Treated harshly or left alone for long periods they can become irritable and withdrawn. The owner must have patience and be fully prepared to meet the dog's needs.

Before choosing an Afghan any potential owner must consider whether their lifestyle is such that they can dedicate enough time and put enough energy into owning one of these magnificent dogs. Take time over the decision, as taking on an Afghan is a huge commitment, and one which you must carry through to the end, the Afghan is one of the least suitable dogs to dump in a rescue shelter, not that any dogs enjoy it, but this breed suffer almost more than any other dog breed. Think carefully please.