Belgium

Herding. Police and war dog.

Pastoral

Bitch 56-61cm., Dog 61-66cm.

Bitch 20-25kg., Dog 25-30kg.

12-13 years

The Groenendael is a true working dog that needs an active outdoor life. They need huge amounts of exercise and most of this must be off lead. This dog needs to be mentally and physically challenged and has an immense desire to work. This can take the form of participating in Schutzhund, Agility, Dog Obedience trials or even simply learning new tricks and commands. To deny the Groenendael enough exercise will result in destructive behaviour and poor health. This is a very high energy dog with almost inexhaustible amounts of stamina.

The Groenendael needs a well balanced diet and thrives on one that is natural and home prepared. Adhere to the recommended quantities to avoid obesity. Working dogs need a diet that is rich in protein.

This dog is generally robust and healthy. Some may be prone to Epilepsy, hip dysplasia and skin and eye problems. Only purchase puppies from reputable breeders whose stock has been hip-scored and eye-tested to obtain a healthy dog.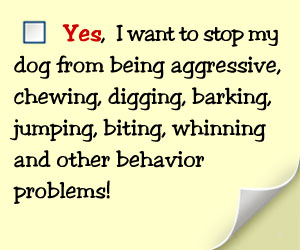 The overall appearance of the Groenendael is one of an agile, muscular dog that looks powerful and elegant. The head is finely chiselled with the skull and muzzle being roughly of equal length. The eyes are slightly almond shaped, are dark brown in colour and are stiff and erect. They have strong jaws and a scissor bite. The neck is slightly arched and is well-muscled going down to a strong body with a deep chest and well sprung ribs. The topline is straight and the body overall is very muscular. The legs are strongly boned and muscular with good angulation to the rear quarters. The tail is of medium length, hanging down when at rest and slightly higher when in motion. The Groenendael moves with a brisk and even gait. The coat is long, straight and abundant with a dense undercoat. The hair around the neck forms a ruff particularly in males. There are fringes of long hair on the legs and tail. Males have a longer coat than females. The coat colour is black. Some white can be distributed on the chest, the toes and between the pads of the feet. All in all the Groenendael is a superb, athletic looking dog that combines power and strength with elegance and beauty.



Groenendaels in action, click PLAY button (bottom left below...)





Belgian Shepherd Puppy Video
Belgian Shepherd Adults Video



Belgian Shepherd Groenendael Dog Breed Summary:

This dog is extremely intelligent with high working and protecting instincts. They are used extensively by the police and as guard dogs which is their main occupation today. They can also be loyal companions and have an immense need for human company.

The Groenendael can tolerate children in the family if they have been brought up together. However this is a working dog that has retained all its herding instincts so expect the children to be rounded up if play gets too boisterous. They do tend to nip at children's heels if they get over excited.

Groenendaels do not do well in kennels and in general do not like other pets in the household. Groenendael training and socialising from an early age is essential to obtain harmony and a strong working bond. Any owner of this dog needs to be a competent trainer with full understanding of this breed's requirements. Any harsh treatment or signs of impatience and this dog will quickly become withdrawn and difficult to handle. For this very reason, the Groenendael Belgian Shepherd is not suitable for any novice dog owner.

The Groenendael can sometimes be overly aggressive or overly shy and needs an owner that understands more than just basic training methods.

This is a very demanding dog and is one that is not suitable for apartment dwellers. They can live in an urban situation as long as there is the means to give the dog the exercise it needs. Ideally the Groenendael needs an owner that is keen to participate in one of the canine sports and that has suitable accommodation to house this magnificent dog.

Final Note - Belgian Shepherd Groenendael Puppies are GORGEOUS, but they grow up like all dogs, and please don't forget just what these dogs are, and what they are bred for, the puppy stage doesn't last forever, and this dog needs a serious owner with a serious desire to care for it and handle it appropriately.