Belgian Shepherd Malinois Dog Breed
The first national Belgian Shepherd classification was drawn up in 1891 by Adolphe Reul in Belgium. The Malinois is the most recent of the four Belgian Shepherd breeds.
Belgian Malinois, Chein de Berger Belge
Dog Breed Profile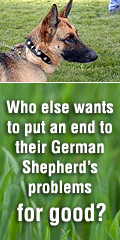 Belgium

The Malinois was bred for Herding and guarding.

Pastoral

Bitch 56-61cm., Dog 61-66cm.

Both 24-29kg.

12-14 years

The Malinois Belgian Shepherd is a powerful, athletic dog that needs a large garden to run around in. This dog needs a great deal of daily exercise. Even in old age, the Malinois is still a muscular athlete that needs to run free.

This is a dog with an insatiable appetite despite its lean appearance. The Malinois thrives on a natural home prepared diet but do not include potatoes or peas as they are hard to digest. Food and water bowls should be raised as the Malinois can be prone to stomach torsion (bloat).

The Malinois is an extremely robust and healthy dog that has no major health issues. Minor complaints such as skin allergies and eye problems can appear in some breed lines.

The overall appearance of the Malinois is one of a medium sized powerful and athletic dog that has a direct gaze showing its balanced temperament. The head is well chiselled with the skull and muzzle being roughly of the same length. The eyes are medium sized and are slightly almond shaped. The ears are triangular, stiff and erect and are set high on the head. The mouth is tight with thin textured lips and a scissor bite. The neck is slightly arched and well-muscled going down to a powerful but elegant body with a deep chest and well-sprung ribs. The underside of the dog slopes gracefully towards the hindquarters. The legs are strongly boned and the rear legs are slightly angulated. The tail is thick at the base and hangs down. When in motion the tail is held slightly higher but never above the topline of the body. The coat is short and thick with longer hair on the tail and thighs. The coat colour can be fawn, red, grey with black markings.


Belgian Shepherd Malinois
Dog Breed Summary:
Of the four Belgian Shepherd dogs, the Malinois and the Laekenois make better working dogs and the Groenendael and the Tervueren are more suited to be companion dogs.

The Malinois is used extensively by the Police, Customs and Excise, and the Armed Forces. This is an exceptional working dog and any potential owner looking to choose this breed must consider its working needs. Working can be in the form of Schutzhund, Dog Agility or Dog Obedience trials all of which serve to keep the Malinois both physically and mentally challenged. The Malinois has too much potential for a novice owner to be successful in training even the basic commands.
If this dog is badly trained or trained in a harsh manner it can bite out of fearful aggression which is a very sad sight to see in a dog which should have nerves of steel.

When it comes to Belgian Shepherd Malinois training, the owner needs to have a firm, calm attitude to successfully train this dog. Any show of anger or force will destabilise the Malinois but when properly trained they become loyal, playful, affectionate, dynamic companions. They are excellent guard dogs and form strong protective bonds with their family.



Malinois dogs do not often tolerate other pets especially cats, though as usual we would remind readers that this is a generalisation which can easily be trained out or prevented altogether with good training and handling.

Malinois can also be dominant with other dogs and are best suited to being the only dog in the household. The Malinois likes children and is a great playmate, running around and fetching balls, they will play for hours on end. However they need to be brought up with the children and a new baby in a home run by inexperienced dog owners makes the Malinois jealous and possessive.

These dogs have a reputation for being dangerous and aggressive which is a shame as this is always due to bad handling. This negative reputation is unjustified and is a result of poor training and an ignorant owner and not a fault within the breed.

It is certainly true that the Malinois has strong protective instincts and an impulsive nature that does cause the dog to act on its own initiative to defend its family which is why the dog needs a competent owner.

For all of these reasons the Malinois is only suited to an owner that has an extensive knowledge of training dogs and the time and patience to put that knowledge into practice. This is not the right dog for apartment dwellers, the elderly or the average family looking for an 'easy companion dog'.

For the more dedicated dog person however, this is truly a formidable breed which we absolutely adore here at K9 Obedience! Oops, we were trying not to give favourites, though this is amongst many of our favourite breeds. A truly magnificent creature with a spark of energy which will test the strength and speed of even the most experienced dog handlers. Be warned!