Bichon Frise Dog Breed
This ancient breed has been a popular favourite of Kings, Princes and Noblemen for centuries.
Bichon, Bichon Tenerife, Tenerife dog
Dog Breed Profile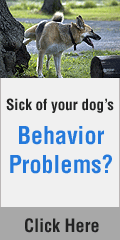 Belgium/France

The Bichon Frise was bred as a companion dog.

Toy

Bitch 23-30cm., Dog 23-31cm.

Bitch 3-6kg., Dog 3-6kg.

14-15 years

Three short walks a day suit this active little dog that also loves to play indoors. If the Bichon is not given enough exercise, they can become destructive through boredom.

The Bichon Frise has a tendency to obesity. Never give him any sugary treats or tidbits. A natural diet of recommended proportions should be strictly adhered to.

In wet weather this little dog can get soaked through which makes them susceptible to chills and digestive problems. They must be dried thoroughly after exercise. The Bichon is also prone to problems with the tear duct in the eyes causing watering and infections. The vet will prescribe a medicated solution to administer to keep the eyes healthy if problems develop.

Overall, a small, well balanced, lively little dog. The skull is long and rounded and the cheeks are flat. The muzzle is of medium length and the nose is black. The ears are dropped, fluffy, and lie close to the head. The neck is arched going down to a square shaped, compact body. The forelegs are perpendicular and the hind legs are broad and muscular. The tail is level with the topline of the body and is carried gracefully curled over the back. The coat is made up of loose, corkscrew curls of up to 10cm in length. These dogs are predominantly white and sometimes have cream or apricot markings.
Bichon Frise Dog Breed Summary:

This charming and incredibly lively little dog is intelligent, affectionate and playful.

Because of its appealing expression, some owners tend to spoil and pamper them which can lead to the dog becoming demanding and more commonly these days, it can cause early and quick formation of canine behaviour problems.

Early on in the life of a Bichon Frise training is necessary to teach the dog the rules of the home, the family and especially the rules of dog interaction. Being a small dog, early socialisation is extremely important as the dog may be seen as a weak target by some larger breeds, but rather than submit, this feisty small dog can become overtly aggressive on sighting other dogs on a walk or in the local park.

The Bichon has an excellent memory so any verbal commands need to be consistent. Show this dog affection without spoiling him and he will soon learn to respect his human family and offer buckets of doggie love in return.

Although the Bichon Frise is usually an excellent dog with children, toddlers should be taught not to annoy the dog by pulling at its coat, though that should go without saying with all dogs, the Bichon Frise can be particularly sensitive to this due to its curly coat which is easy to snag little fingers in!

The Bichon Frise dog makes an excellent family pet for anyone that can keep up with the dog's mischievous but entertaining behaviour.

Anyone that wants a quiet life should possibly consider another breed! Though they do make a wonderful small pet dog if you have a bit of tolerance and time for a bit of obedience training during everyday walks. Many owners fall into the trap of seeing this dog a toy, and it is not at all, it has all the same instincts as other dog breeds and this goes for working instincts too, so the Bichon can excel in obedience and agility trials and love every minute of such activities too!