Northern England

Killing vermin, guarding sheep, hunting otters.

Terrier

Bitch 28cm, Dog 31cm

Dog 5.9kg - 7.1kg, Bitch 5.1kg – 6.4kg

12-14 years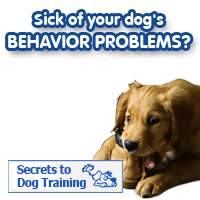 This little country dog has retained all its working instincts and as such needs plenty of daily exercise through fields and woodland. Be warned the Border has a single minded determination when following a trail and if it locates a foxes den it will lie in wait for hours till the fox returns. The Border has a tendency to be a bit scrappy with other dogs when out on a walk which is purely as a result of its tenuous and feisty breeding.

No special dietary requirements. This dog will eat anything that is put before it. Thrives on a natural home prepared diet and active dogs need more protein.

The Border Terrier has an iron constitution and rarely needs to visit the vets. No known breed anomalies.

The Border Terrier is an active working dog that is sturdily-built with exceptionally long legs to assist in running. The distinctive head is otter like and the muzzle sports long whiskers. The eyes are dark and the ears are small, v-shaped and fold to the cheeks. The body is deep and narrow and the tail is moderately short, thick at the base and tapering towards the end. The Border Terrier has a harsh wiry coat with a dense undercoat and a thick hide that is designed to protect the dog from the weather and from bites from other animals. The coat colours are red, wheaten, grizzle and tan and blue and tan. All in all, this cheery playful dog has retained all the physical attributes of its working ancestors.




Border Terrier Dog Breed Summary:





This little working dog is determined and tireless with an intelligent, lively character. Its courage and stamina are legendary and it has a sheer love of the outdoors and hunting.

A keen and expert tracker this dog will wait patiently outside a foxes den for hours until it returns, with an unwavering determination that can make it unresponsive to its owner's calls.

Border Terrier training needs to be firm and consistent to achieve a perfect recall or it must be kept on lead in the countryside.

The Border is always cheerful and loves to play but can be stubborn and willing to challenge its owner's authority.

Border Terrier puppies love to dig and adults are often less friendly than other dog breeds towards other small animals, especially cats.

The Border Terrier will make an excellent companion for an active outdoor family.