Cesar Millan
has become a household name in the world of dog training and millions of television viewers tune in to his show every week.

It is undeniable that the Dog Whisperer TV show oozes Millan's charm and charismatic appearance, and the use of smoke machines and soft focus lenses only helps to increase the cinematic appeal of the program but controversy grows as many professional dog psychologists, trainers, behaviourists and canine experts claim that Millan's archaic use of choke collars and physical and mental force borders on animal abuse and cruelty.

This article will attempt to address the issues raised by such critiques of Millan's methods, in order to find out whether Millan is a true canine genius, or just a phenomenally successful example of corporate American marketing strategies.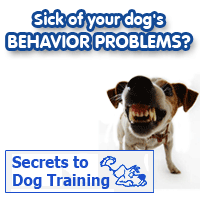 Cesar Millan was born on August 27th, 1969. A native of Culiacan, in Mexico, he lived on his parent's farm in Ixpalino. His parents were poor and Millan grew up without television or any of the things that are enjoyed by youngsters today. Millan does not feel that he had a deprived childhood. On the contrary, Cesar Millan thrived in a loving family environment.

His grandfather was a "campesino" (farm worker) who looked after a large herd of cows. Millan says his love of dogs stems from watching them work on the farm, herding cows and guarding the property. He realised that the dogs never needed training, rewards or commands as they worked through natural instinctive behaviour and respected his grandfather as a natural leader.

Millan's early teachers were the dogs of his childhood as he watched how dogs on other farms behaved. Having no knowledge of canine psychology, Millan saw how his grandfather, just by being quietly assertive and consistent, managed to establish control over all the dogs.

His family moved to the city as his father was given a job as a government photographer. Proud of their first television set, Millan avidly watched shows such as Rin Tin Tin and Lassie which fuelled his desire to become a dog trainer. He began working at a local vet doing menial tasks such as cleaning up after the animals. He had no fear of dogs and other children called him "El Perrero", the Dog Boy.

At 21 years old Millan decided to smuggle himself into the US to follow his dream of becoming a dog trainer. This was to prove a hazardous journey, spending hours hiding in a water hole to avoid border patrols. He managed to cross into the United States and landed his first job in San Diego working in a grooming parlour.

Quickly he became known for his ability to "cure" dog behaviour problems in dogs. In 1994, still having had no formal training, he was recommended via word of mouth to film star, Will Smith, to help train Smith's dog. This stroke of luck led to Millan being recommended to other celebrities and from then on his future success and fame was sealed.

Millan improved his command of the English language and read books such as "The Dog's Mind" by Dr. Bruce Fogle and "Dog Psychology" by Leon F. Whitney.

He opened a Dog Psychology Centre in Los Angeles where he still keeps a pack of dogs. He is now president of Cesar Millan Inc. and has applied for US citizenship.

In 2002, MPH Entertainment, the producers of the show "The Dog Whisperer with Cesar Millan" sold the show to the National Geographic channel to become a top viewing show. Millan has also written a book, "Cesar's Way" that quickly became a number one bestseller.

Millan's Dog Training Methods
Cesar Millan does not train dogs in the basic commands, instead he claims to rehabilitate badly behaved dogs and re-train their owners. He is best associated with walking large packs of dogs at the same time, all of which he claims have been rehabilitated and rescued.

He teaches owners the importance of strong leadership, how to stand tall and project an assertive stance. He emphasises that there are no "quick fixes" but then he himself often supposedly cures a dog's negative behaviour in a very short space of time. He insists that owners should never get physical with their dogs then proceeds to teach the "Alpha Roll" and advises the use of choke collars, or even electronic shock collars in some episodes. Whether the hypcrisy is Cesar's or the ever increasing desire of TV companies to show people 'fast-food' types of viewing pleasure remains to be seen.

Millan does believe that dog owners should train consistently every day to prevent unwanted behaviours from returning and stresses the importance of exercise for a dog.

Such is the public's reverence of Millan's techniques that many followers apply his methods to other areas such as with problem children and in the workplace. Millan does point out that canine psychology and human psychology are not the same.
Millan Faces Criticism



The basis of Millan's approach to dog training has not, as he would have one believe, sprung from his own natural rapport with dogs but has been well-documented in the past by canine experts such as the late John Fisher, Dr. Bruce Fogle and Ray and Lorna Coppinger. These professionals have devoted a lifetime to the study of canine behaviour, have delved into history books to trace the dog's origins and have written many accredited papers on canine psychology.

Many of these reputable people state publicly that Milan's use of the "alpha roll", forcibly rolling a dog onto its back and pinning it down to assert authority, and his use of lead corrections and choke collars are inhumane and can have serious behavioural consequences. Though Millan is never seen to hit or physically injure any dog he is working with, the critics believe that subjecting a dog to archaic techniques is inhumane and causes fear and confusion in an already stressed dog.

Dr. Nicholas Dodman, Director of Animal Behaviour Clinic at Cummings School of Veterinary Medicine said:


"Cesar Millan's methods are based on flooding and punishment. The results, though immediate, will only be transitory. His methods are misguided, outmoded, in some cases dangerous and often inhumane. You would not want to be a dog under his sphere of influence. The sad thing is the public does not recognise the error of his ways"
Jean Donaldson, SPCA Director of Academy for Dog Trainers said:
"Practices such as physically confronting aggressive dogs and using choke collars for fearful dogs are outrageous by even the most diluted dog training standards."
One of the most well-known and respected world wide dog behaviourists, Dr. Ian Dunbar is also critical of Cesar Millan. Dr. Ian Dunbar is a veterinarian and founder of the Association of Pet Dog Trainers. Dr. Dunbar has written six best selling books, developed the first puppy training courses and achieved many academic degrees. Dr. Dunbar has a veterinary degree, a Special Honours in Physiology and Biochemistry from the Royal Veterinary College of London University, a doctorate in animal behaviour/psychology from the Department of UC Berkeley and over a decade of research and experience in olfactory communication, social behaviour and aggression in canines. What does Dr. Dunbar think of Millan's methods?
"He has nice dog skills, but from a scientific point of view, what he says is, well…different. Heaven forbid if anyone else tries his methods because a lot of what he does is not without danger."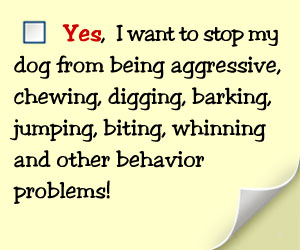 Dr. Dunbar is very concerned that any television viewer who applies Millan's technique of the alpha rollover may get bitten by their dog. Dr. Dunbar appears to be voicing the words of National Geographic who say: "Don't try this at home". Messages like this are flashed across the screen throughout Millan's show. So concerned are the American Humane Association as to Millan's methods being applied by the viewing public that they requested that National Geographic stop the show citing Millan's tactics as "inhumane, outdated and improper".

Whether you agree with Millan's methods of dog training or not it is a fact that the average dog owner watching the programme does not have the strength or skills needed to apply Millan's techniques and could easily endanger themselves in attempting to do so.


Several instances of cruel and dangerous treatment that are promoted as acceptable training methods have been recorded by the American Humane Association.

For example, in one episode an unruly dog was held down by its neck after having been hung by a tight collar at the hands of Millan. This would have partially cut off the blood supply to the dog's brain and partially asphyxiated the animal. If a member of the public were to be seen treating their dog in such manner they would be prosecuted for animal abuse.

President of the Animal Protection Services for the Society, Bill Torgerson, DVM, MBA noted that the safety of a woman with a GSD was jeopardised in one episode by the use of an electric shock collar. The tormented dog redirected its aggression to its owner biting her arm. Television audiences never saw Millan attempt to modify the dog's behaviour by causing pain.

In fact a television producer, Floyd Suarez sued Cesar Millan for injuries that his dog allegedly sustained whilst having behavioural training at Millan's facility. Suarez says that his dog was overworked on a treadmill and suffered from the use of a choke collar. Suarez found his dog bleeding from the nose and mouth, gasping for breath in an oxygen tent. The dog also had severe bruising to his rear inner thighs.

This was published in USA Today (Associated Press) and the article can be viewed
HERE