England

Hunting

Terrier

Dog, 56cm – 61cm. Bitch, 56cm – 58cm

Dog, 23kg – 29kg. Bitch, 18kg – 20kg

10-12 years

These dogs were bred to hunt vermin and other small prey. Later they were crossed with the Otterhound to give a tough terrier that would swim in icy water to hunt an otter in its hole. An exceptionally hardy dog the Airedale needs plenty of daily off lead exercise some of which should be spent swimming or retrieving. They are excellent jogging or cycling companions. These dogs do not tire easily and if given insufficient exercise they become restless and destructive.

The Airedale thrives on a natural, home-prepared diet with plenty of fresh meat. As they suffer from dry skin, Omega 6 and Omega 3 fatty acids can be added to the diet. Omega 3 oils can be sourced from flaxseed oil and walnut oil and Omega 6 from corn, soy, and sunflower oil.

The Airedale Terrier is prone to excema and other skin conditions. They can also suffer from eye problems and are prone to gastro enteritis. Other than this the Airedale is said to have a cast-iron constitution.

The Airedale is a large muscular terrier whose appearance shows its working heritage. The head is long and flat with no apparent difference between the skull and the muzzle. The ears are V-shaped and fold just higher than the skull. The eyes are dark-coloured. The jaws are powerful and the neck is slender and muscular. The body is strong with a straight topline and well-sprung ribs. The thick tail is set high and is a good length. The coat is dense and wiry with a soft undercoat. The coat colours are tan on the head ears and legs and black or grizzled from the top of the neck down the body and along the upper part of the tail. This distinctive terrier is the largest of the terrier breeds.

Airedale Terrier Dog Breed Summary:
The Airedale is faithful, intelligent and courageous.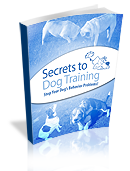 Nothing fazes this working dog, neither icy cold, fast flowing water, nor the size of the prey. They are exceptional hunters and such good guard dogs that they need careful training to curb their vigilance or they will not let visitors near the house.

This, combined with the terrier character leads to a somewhat impetuous temperament. Training and control is the key to restrain its energetic nature.

Airedales have a tendency to reflect their owners and are extremely sensitive to anger or harsh tones. They need an owner that is calm and patient but that is well-versed in positive reward-based training methods.

All round a superb dog, but very much a working dog, which prospective owners must bear in mind, this is no armchair dog!